New thinking. Straight talking.
At Tailorednz, we welcome you to a new way of thinking about wealth management. We respect the hard work you've invested to earn your money. We see our job as working with you to ensure your financial affairs are sorted and well protected. It's about you having the confidence and freedom to get on with living your life – today and tomorrow. It's your money. It's your future. You can't afford to leave either to chance. But neither can you afford to trust financial advisers whose investment approach is typically more casino than sound wealth planning and management. The casino approach to wealth isn't us, and it's one we're more than happy to cut ties with.
"Our job is to insulate you from financial impacts through indepth analysis of your situation." - Steven Radich
We're a lean firm with some big ideas; ideas that have shaped our approach and built our clients' wealth. Find out how we integrate our ideas and values into financial planning and risk management for you.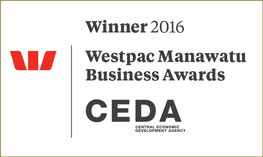 No need to take our word…
After winning National Farm Manager of the Year at the Dairy Industry Awards 2011, I decided to move on into sharemilking. Steven from TailoredNZ partner Triplejump took me through a risk management process, identifying my options should I find myself unable to work. The process helped me decide the structure of my business and determine the most beneficial ACC cover. I'm still getting advice from Steven today, with adjustments to my plan as circumstances change and I move closer to my goal of farm ownership and consulting. I wouldn't hesitate to recommend him - his advice is unbiased and tailored to my circumstances.

Jason Halford Sharemilker, Opiki

Putting insurance on a car or tractor is straightforward. But putting plans into place for the unexpected is somewhat harder. Steven from TailoredNZ partner Triplejump put together a farm enterprise risk management plan for us, identifying areas that needed our attention. With a comprehensive plan to work through we were able to see where we needed insurance. The exercise was a good opportunity to look at the business, and reviewing our situation has given me more knowledge and I feel more informed. What I like best about Triplejump is that they work with leading insurance providers and were clearly able to identify which company was able to best match our needs."

Lance Gillespie Dairy Farmer