Our Team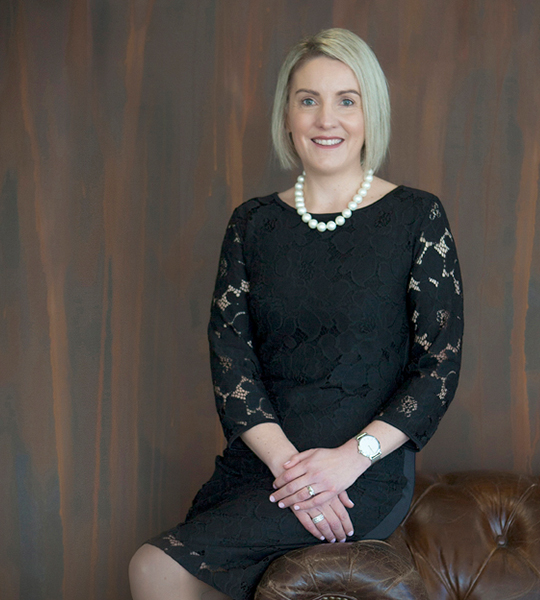 Rosemary Hopcroft

– Financial Adviser + Director

"I'm truly passionate about client-first wealth management."

I started with our partner firm, Naylor Lawrence & Associates, straight out of school over 20 years ago, and am a founding Director of Tailorednz. While my original background is in accountancy, around 15 years ago I 'found my calling' when I started working as a financial adviser. I've always aimed to be as highly qualified as possible, and over my career have achieved Certified Financial Planner, Certified Life Underwriter and most recently Chartered Accountant.

I'm truly passionate about client-first wealth management; it is the central focus of our entire business and everything we do.  I gain great satisfaction and fulfilment from helping clients identify their financial goals, and then working alongside them so that they reach them.

Born and bred in the Manawatu, I have three young children – who ensure I am busy! I also enjoy keeping fit and active.
Hear from Rosemary
Rosemary Hopcroft explains what Tailorednz is all about; holistic financial advice without worry or stress, watch now.
Steven Radich

– Financial Adviser + Director

"We've worked to make a business that's truly client centric and provides market leading systems."

I've been with Tailorednz from the beginning, helping to shape it into a truly client-centric business that provides market leading systems. We've strived to maintain this focus and are proud of what we have achieved – and can achieve – for our clients. For me, there is nothing better than seeing the lives of our clients improve significantly as we help them build their financial security.

Before working in financial planning, I was an accountant for many years, mainly in the rural sector, and hold a Chartered Accountant qualification.

I had a strong Taranaki upbringing. One of six children, I spent my spare time working on the farm and with the extended family. It's an upbringing that has provided a real connection point with many of my clients. I can understand how they've got to where they are today and how important it is to protect that for the future.

At work or at home, I'm not one to sit still – if I'm not working you'll find me spending time with my wife and two children, fishing, hunting, or playing sport.
Hear from Steven
Steven Radich, talks about building confidence and knowledge for your wealth management future, watch now.
Nathan Murray

– Financial Adviser

"My primary motivation both in and out of work is to assist others achieve their goals and be as successful as they can be."

I joined Tailorednz after 15 years with ANZ Bank where I worked primarily with rural customers, most recently in a leadership capacity managing the teams that worked across Matamata, South Waikato and the King Country. I have also held roles involved in Primary Production and logistics, both here in New Zealand and in the United Kingdom. I hold a Bachelor of Applied Science from Massey University with first class Honours in Agricultural Systems & Management.

What attracted me to Tailorednz is the investment process, a big part of which is the plan. Taking the time to understand someone's goals then developing a plan to help achieve them is a rewarding process. In turn, the confidence the plan gives people to live the life they want is quite special. Tailorednz also has access to some great investment opportunities. The scale and research that sits behind the investments is significant. Our role enables our customers to access this information and the opportunity that comes with it.

When not at work, spending time with friends and family is always enjoyable. My wife and two children often have something going on and we enjoy time on the boat, be it at the lake or on the ocean. Involvement with community organisations also helps fill up my evenings.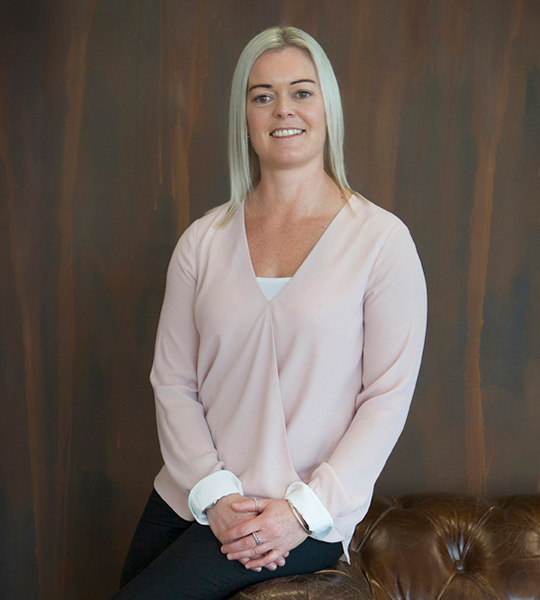 Erin Beale

– Paraplanner / Client Support

"I want our clients to have the best possible experience with our firm."

I joined Tailorednz in September 2010 in the role of providing support to our clients and advisers throughout the process.

My aim is to ensure our clients continue to have the best possible experience with our firm so that they feel totally comfortable, leaving them to enjoy their lives . I support our team of advisers and love hearing and seeing how we have changed our clients lives by removing the financial worry and focusing on lifelong goals.

I enjoy an active lifestyle. Being a health and fitness nut, I like doing weights in the gym, reformer pilates, yoga, walking and running. I have a little dog called Milo and enjoy a bit of DIY in the weekends along with spending time with friends and family.