Our Team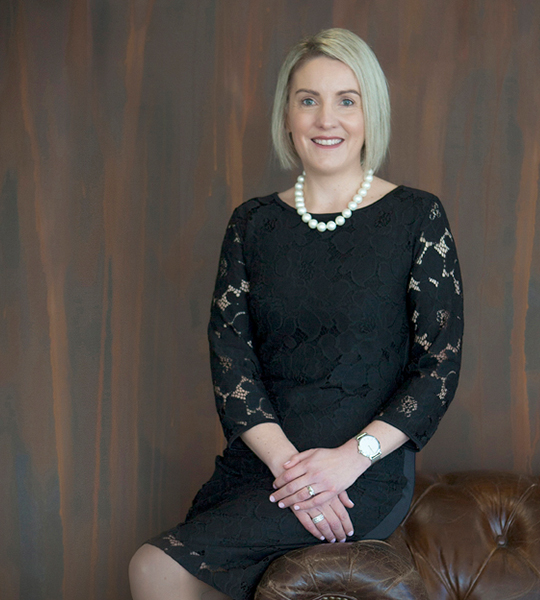 Rosemary Hopcroft

– Financial Adviser + Director

"I'm truly passionate about client-first wealth management."

I started with our partner firm, Naylor Lawrence & Associates, straight out of school over 20 years ago, and am a founding Director of Tailorednz. While my original background is in accountancy, around 15 years ago I 'found my calling' when I started working as a financial adviser. I've always aimed to be as highly qualified as possible, and over my career have achieved Certified Financial Planner, Chartered Life Underwriter, Authorised Financial Adviser and most recently, Chartered Accountant status.

I'm truly passionate about client-first wealth management; it is the central focus of our entire business and everything we do.  I gain great satisfaction and fulfilment from helping clients identify their financial goals, and then working alongside them so that they reach them.

Born and bred in the Manawatu, I have two young sons – who ensure I am busy! I also enjoy keeping fit and active.
Mob:
027 433 1304
Steven Radich

– Financial Adviser + Director

"We've worked to make a business that's truly client centric and provides market leading systems."

I've been with Tailorednz from the beginning, helping to shape it into a truly client-centric business that provides market leading systems. We've strived to maintain this focus and are proud of what we have achieved – and can achieve – for our clients. For me, there is nothing better than seeing the lives of our clients improve significantly as we help them build their financial security.

Before working in financial planning, I was an accountant for many years, mainly in the rural sector, and hold qualifications as an Authorised Financial Adviser and Associate Chartered Accountant.
I had a strong Taranaki upbringing. One of six children, I spent my spare time working on the farm and with the extended family. It's an upbringing that has provided a real connection point with many of my clients. I can understand how they've got to where they are today and how important it is to protect that for the future.

At work or at home, I'm not one to sit still – if I'm not working you'll find me spending time with my wife and two children, fishing, hunting, or playing sport.
Mob:
027 333 3315
Charlotte Bedford

– Financial Adviser

"I love getting to know people and truly adding value to their individual situations."

I joined Tailorednz in 2013 as a financial planner after moving to New Zealand from the UK. I hold a BA Honours from the University of Southampton and have experience in marketing alongside a variety of SMEs both here and in the UK. I have also been awarded the designation of Authorised Financial Adviser, and hold a Graduate Diploma in Business Studies (Personal Financial Planning) from Massey University.

Since working in the financial services industry, I've seen a huge need to provide comprehensive risk management and financial planning advice to clients focused on what is going to best look after them and their families, helping them to achieve their goals. I love getting to know the people I meet to truly add value to their own individual situations.

Personally, there's always something going on. Sometimes it's dusting off the clubs and getting out for a few holes on the Manawatu golf course where I've been a member for 6 years. Other times it's getting the running shoes on to pound the pavements with my husband and our dog, or spending time with our daughter. Another real passion of mine is travelling and exploring as much as possible of this beautiful country and beyond.
Mob:
021 101 7811
Scott Haumaha

– Financial Adviser

"My aim is to always change my clients' lives for the better."

I'm passionate and enthusiastic about helping people and families manage their wealth so that they're able to achieve what's most important to them. I first became an adviser and joined Tailorednz in 2014 after five years working as an accountant and achieving my Chartered Accountant designation.

When I'm not working I enjoy spending time with friends and family, and keeping active. Having hung up my rugby boots after my second shoulder surgery, I've taken up golf. I really enjoy the game and the opportunity to socialise and compete against myself – and sometimes my playing partners.

When working with clients, always, my aim is to change their lives for the better.