Our Team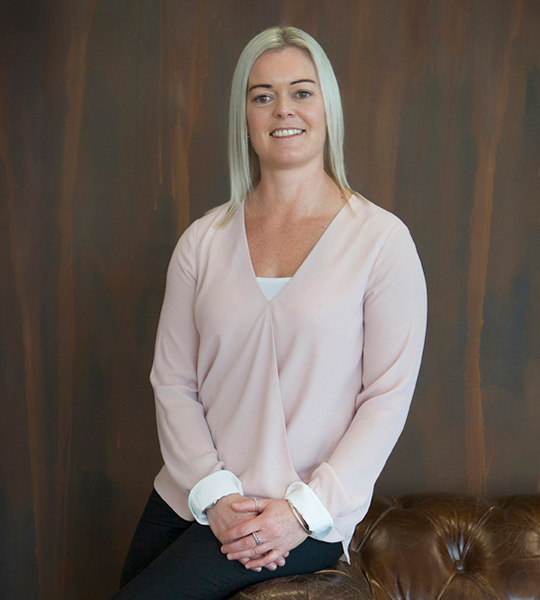 Erin Beale

– Financial Adviser

"I want our clients to have the best possible solution for their situation."

I joined Tailorednz in September 2010 in the role of providing support to our advisers throughout the risk protection process. Today, I am a Financial Adviser. The major focus of my work is reviewing the risk management needs of our existing clients.

My aim is to ensure our clients continue to have the best possible solution for their situation. I review their existing cover and recommend changes to ensure that they are adequately covered without being over or under insured.

I enjoy an active lifestyle. Being a health and fitness nut, I like to keep fit with bootcamp, weights in the gym, yoga, walking and running. I have a little dog called Milo and enjoy spending time with friends and family in the weekends.
Livy Zohrab-Alderdice

– Paraplanner / Client Support

"I really enjoy helping make clients' lives easier – and what a difference just small improvements can make."

I joined Tailorednz in August 2014 as a financial administrator responsible for supporting both advisers and clients. With more than seven years in banking and over 13 years in customer service, I have significant experience in working with clients. I really enjoy getting to know our clients and helping to make their lives easier – and truly appreciate what a difference just small improvements can make to someone's life.

I have two gorgeous Miniature Schnauzer crosses, Chelsea and Zeus, who are very much are part of the family. I love the outdoors, whether walking the dogs, beach walks, bike rides along the river, or camping and fishing.

I enjoy being active and spending time with my family and friends – that they are scattered all over the country makes for great road trips! Every year, my partner and I pack up the car and head off for two weeks to explore this beautiful country. Our adventures most often include mountain biking – a fantastic way to really see New Zealand.
Lorene Ahern

– Paraplanner / Client Support

"Always, I seek to build good relationships with clients, so that I can ensure they receive quality support"

I've worked in professional offices for more than 17 years, most recently with an accounting firm. I'm excited to be part of Tailorednz's team of focused professionals. I pride myself on providing a personable and friendly approach to help the team and our clients in any way I can.

Although born in Wellington, I consider myself a 'Palmy' girl. The relaxed lifestyle of Palmerston North is a real attraction for me, my husband and our two young children. It's also a great people place and over the years, we've established wonderful friendships and enjoy a lively social life.
Niki Hughes

– Client Support

"Delivering exceptional service to our clients is my absolute passion."

I grew up in Wellington and moved to the Manawatu in 2008. I absolutely love it here – it's hard to beat the 10-minute work commute.

It was while studying Business Finance at Massey University that I moved into the Financial Services industry. But always, customer service has been the consistent thread running throughout my career – and it's the core element of what I love about my current role. I enjoy interacting with clients and thrive on knowing that I'm making a difference in clients' lives.

There's rarely a quiet moment in my life. When I'm not working, I'm racing around with my energetic kids. As a family, we enjoy getting out and about, being active and socialising with friends and family.